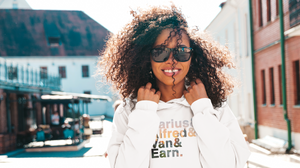 Nuthin' But a Tee Thang is inspired by hip-hop, R&B, and pop culture.
#TeeThang #TeesForTheCulture
Blog
---
Labor Day Weekend is the unofficial end of summer, and it seems like we just started it. 2020 has been a pretty shitty year so far...
Let me start this by saying that I really liked The Chi. After the first two seasons, it was one of my favorite shows. Yeah, the writing was never really...
Boyz n the Hood was released nationwide, in the US, 29 years ago today. I know. I feel old too. Over the years, it has become regarded as a classic...